Each year SPS Technologists participate in a volunteer-led internal tech conference, called TechJam. Read more about a few past TechJams from 2020 & 2021! 🎉 Our team of 27+ volunteers did everything to get TechJam up and running this year: from hosting Zoom prep sessions to crafting NFTs, from running a CFP process to source talks to creating our awesome logos. As the week wraps up, we wanted to share more about the process of TechJam.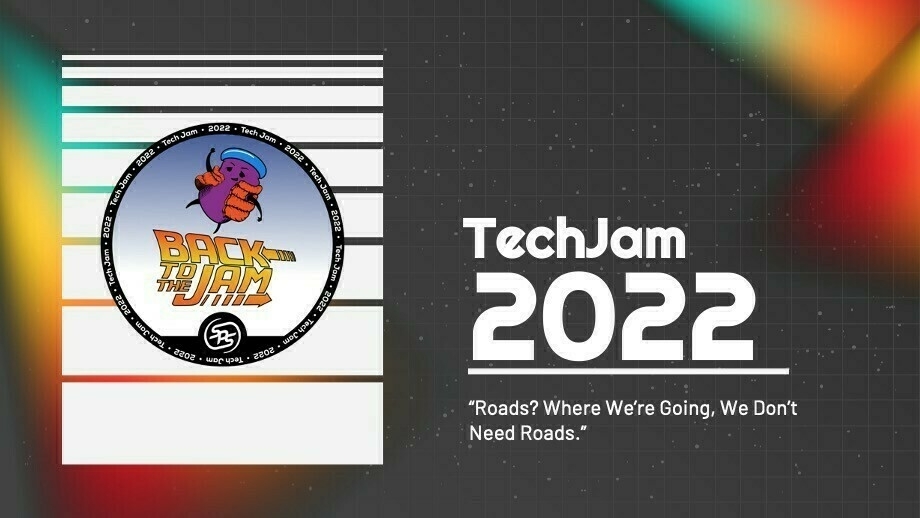 TechJam Goals
This is our 7th year of hosting an internal conference, and we've gotten pretty good at articulating our 'why' which drives how we make the magic happen. TechJam has three primary goals:
to embrace learning (All great tech organizations are learning organizations!)
to connect our teams with each other and to the SPS Tech Community
to encourage innovative thinking, and approach solutions with a broad and expansive set of techniques and experiences.
So Many Speakers!
Speakers at TechJam are volunteers, members of our teams who want to share things they are exploring, have already mastered, or want to discuss with peers. Talks are organized across 3 concurrent tracks, presented virtually to our teams aroung the globe. 🌍 With over 885 minutes of content, it's hard to pick some to highlight, but here is a small list of some talks:
Lessons we Learned from Running a Hybrid Infrastructure
Using Gamification to Learn Programming Languages
Building Custom Cars & Software Engineering are not as Different as you Think!
Accelerating Developer Experience with API Design First
Imposters Among Us
Making Life Easier for Developers with AWS SSO
Stretchhhhh Yourself
How I Learned to Stop Worrying (about CRUD) and Love GraphQL
The Endless Possibilities of NFTs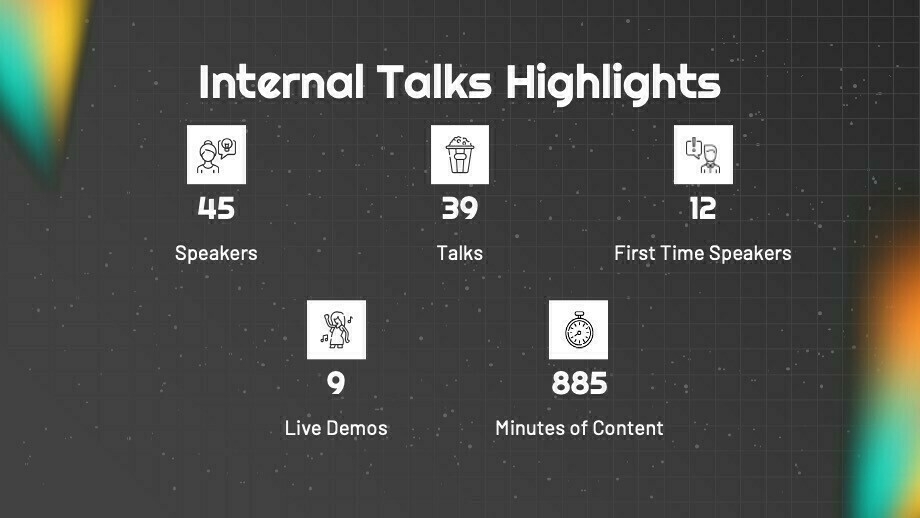 We also welcome external speakers to TechJam, voted on by our organizers and selected for the exciting topics they share. This year's presenters spoke on the value of continuous delivery and responsible AI development.
Innovation at TechJam
We believe in fostering a spirit and culture of innovation at all times and we intentionally set aside time during our Tech Jam event for people to … you guessed it, innovate. 😉 There were 20 teams participating in our innovation event and showcasing the results of their work together as the capstone of our event. The three types of innovation groups this year were: Hackathon, Education & Book Club (defined by the participants and their innovation interests). Innovation HighlightsEvent POAPs!
Event POAPs!
As if an abundance of amazing content, innovation highlights, and general fun with our peers weren't enough, we also provided an official 'Back to the Jam' POAP to all attendees, speakers and event organizers. We see you, Web3.
See you next year, TechJam!